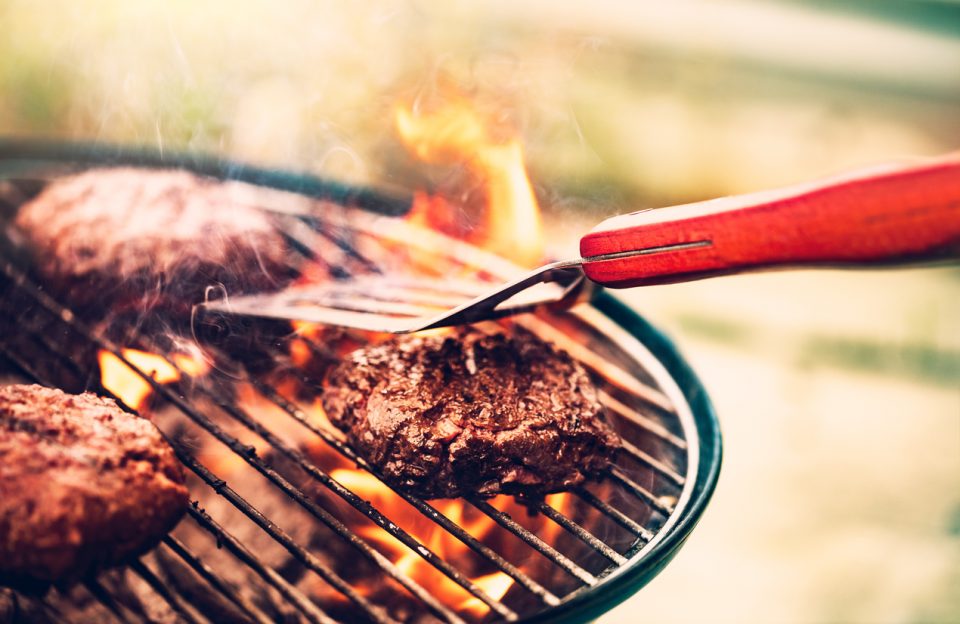 Fortunately for those of us who live in the South, there's really no such thing as "grilling season." With our mild weather year-round, anytime's the right time to fire up the grill and gather your friends for burgers and brews. The only drawback—and we use that word loosely—would have to be that when you grill all the time, you might eventually get tired of the same old burgers, steaks, chicken, and dogs. Never fear: With these jazzed-up burger recipes, you can keep from burning out on your tried-and-true go-to's and maintain your rightful spot as neighborhood grill master.

Burgers to Beat
Honestly, it's hard to go wrong when you generously season thick beef patties and toss them on an open flame. Sandwich the chargrilled beauties between two hunks of bread, add a little cheese and some fresh toppings, and you've got a foolproof crowd-pleaser. But with summer just around the corner and Memorial Day barbecues looming even before then, you'll want to—well—beef up your burger recipes to really impress.
Putting a creative spin on the traditional burger is easy, and the options limitless. Here are a few that sound especially irresistible. Tie on your Kiss the Cook apron and get ready to flip your way to grilling greatness.
You might also like: Have a Blast with a Staycation in Thomasville
How's Your Appetite for Savings?
Some types of hunger can't be satisfied even with the world's best burger. If you're hungry for great deals, you have to make the quick trip to Thomasville Toyota and see what kind of deals we're cooking up just for you. Explore the incredible inventory of new Toyotas and high-quality pre-owned models at our Georgia dealership, and be sure to grab the savings while they're hot!