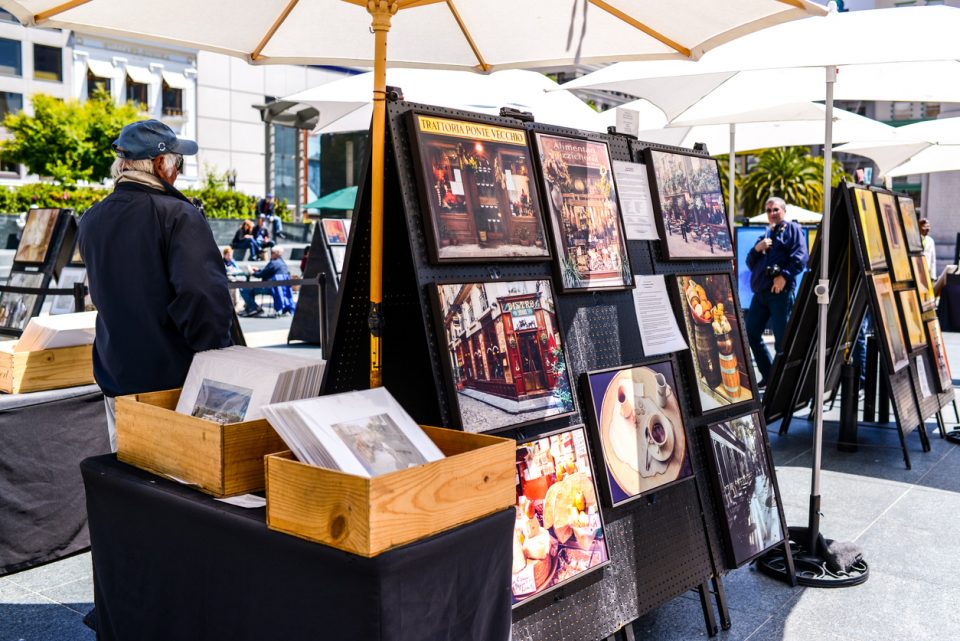 Are you looking for something fun to do this weekend? Maybe you want a change of scenery. This is a great weekend to head down to Tallahassee. You can experience the Chain of Parks Art Festival!

About the Chain of Parks Art Festival
This fun festival will be April 27 and 28 in Tallahassee. Saturday and Sunday the main part of the festival will be from 10 a.m. to 5 p.m. There's also a concert Saturday evening from 5 p.m. to 7 p.m.
This festival is the perfect chance to enjoy beautiful spring weather in Tallahassee while you see unique one-of-a-kind artwork. You can also expect live entertainment as well as local food trucks and vendors.
More than 100 artists are participating in the 2019 Chain of Parks Art Festival. You can find all different kinds of art including:
2-D mixed media
3-D mixed media
Fiber arts
Drawings and graphics
Glass
Jewelry
Painting
Photography
Pottery
And not only can you see the art, you can take it home! Artists will have lots of beautiful pieces for sale. Plus they'll be competing for awards in each category given by the festival's expert judges.
The Village
And you won't just get to look at art. You can get in on the fun, too! Head over to The Village to check out some great, interactive parts of the festival. Take the kids to one of the many Children's Pop-Up Studios to try out a special art project inspired by the media the artists at the festival work in. Learn about different art forms from Community Partners while you enjoy art activities designed for both adults and children. Enjoy food and games or make some chalk art while you enjoy the festival.
One of the most interesting parts of The Village is the Jacques LeMoyne Living History Encampment. You can learn about the first European artist to visit Florida in this unique experience.
And the best part? The Chain of Parks Art Festival is totally free and open to the public! This is a great chance to come out and experience some of the most beautiful art around, so mark your calendar!
You might also like: Thomasville's Historic Cemeteries
Getting There
You're going to have so much fun at the Chain of Parks Art Festival. Make sure you can get there safely with a new vehicle from Thomasville Toyota. With our great selection of reliable, stylish vehicles, you'll be sure to find something you love.