Life can be fast-paced. It is easy to forget about taking car of our vehicles among the hustle and bustle of every day activities. However, by taking proper care of your car and having it serviced and maintained you could save yourself a lot of headaches in the long run. Toyota vehicles are notoriously dependable, but they still need TLC.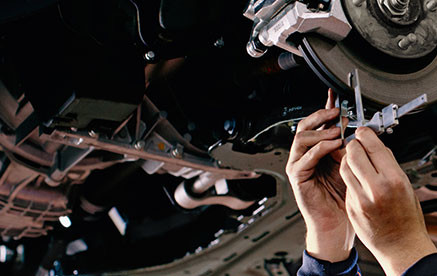 Here are some tips on prolonging the life of your Toyota vehicle.

The first, and maybe most important tip is to never skip your scheduled maintenance. Getting your car serviced regularly includes checking on parts like belts and spark plugs to make sure that they are working properly and that your car is overall "healthy." When your car gets older these scheduled service visits can detect major parts that need replacing. Keeping up to date on your service visits will help with fuel-efficiency and preserving your car's value.
The next tip is to replace your car's air filter. A dirty, clogged air filter will decrease your car's gas mileage and will also keep the engine from performing at its full capacity.
Perhaps the simplest way to preserve the value and life of your car is to get regular oil changes. Getting your oil changed will prevent engine failure, which can cost you thousands! Getting regular oil changes will protect your car's warranty as well, so you can see why it is so important to keep up with!
Other easy things that you can do to help with the longevity of your Toyota is to be mindful of your tire pressure and make sure they do not get too low. This helps with tire life and fuel efficiency. The last thing you can easily do is to wash your car. If dirt and sap build up on your car they could strip the wax and the paint off of the body.
To get the most out of your Toyota, follow these tips to get the most life out of it. If you are looking for a Toyota vehicle, then come down to Thomasville Toyota and test drive one today!