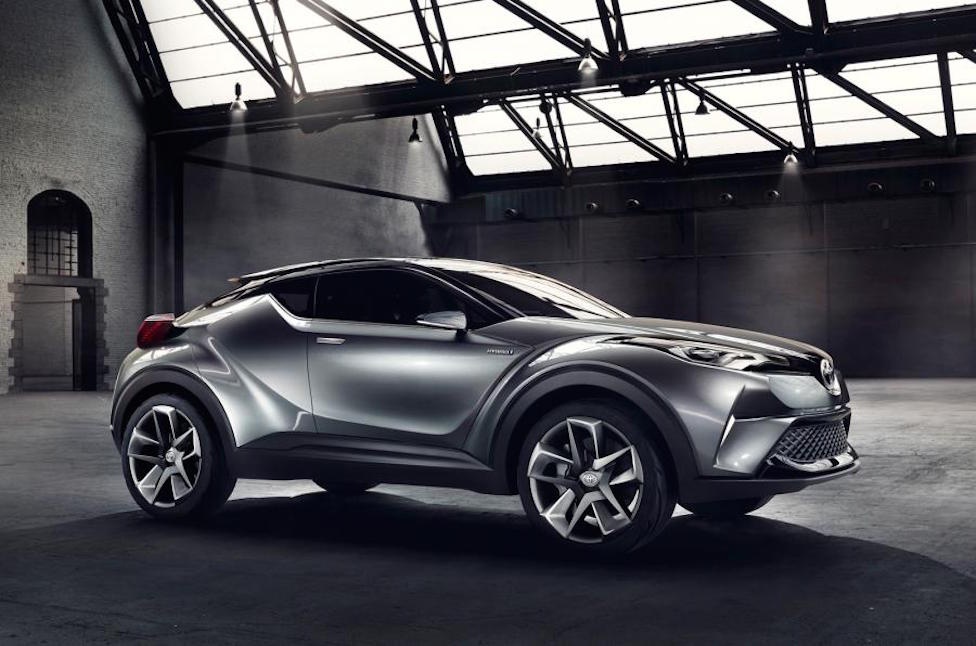 Wait just a little bit longer, and you will get to drive an all-new Toyota CUV, the C-HR. This small CUV debuted at the Geneva Motor Show as a production model. It had previously appeared as a concept car for Scion, but since Scion is being reabsorbed by Toyota, the C-HR will be a Toyota.

Toyota C-HR Appearance
To an expert eye, it seems that Toyota and Scion sought inspiration from the Nissan Juke to figure out how to style the upcoming C-HR. Take a closer look, and it becomes clear that they took the competitor's vehicle and made it their own with strong influences from the Scion iM and Toyota Auris models. There is a strong character line along the lower area of the doors, and the wheel arches are aggressively flared. The rear lights sit underneath a very fast rear window that is integrated with a floating roof.
Toyota C-HR Mechanics
If you get the chance to look under the hood of the C-HR, you will see that it follows Toyota's New Global Architecture. This is a hybrid CUV in the United States and will give you 120 horsepower. European drivers will get to drive the C-HR with the 1.2-liter turbocharged engine found on the Auris, but that won't be an option in the States. Instead, we will get a 2-liter 4-cylinder that is naturally aspirated and works with CVT. We should have the choice of front-wheel drive or 4-wheel drive.
While you are waiting for the Toyota C-HR to become available in Thomasville, Georgia, consider driving one of the other Toyota crossovers or SUVs available at Thomasville Toyota.