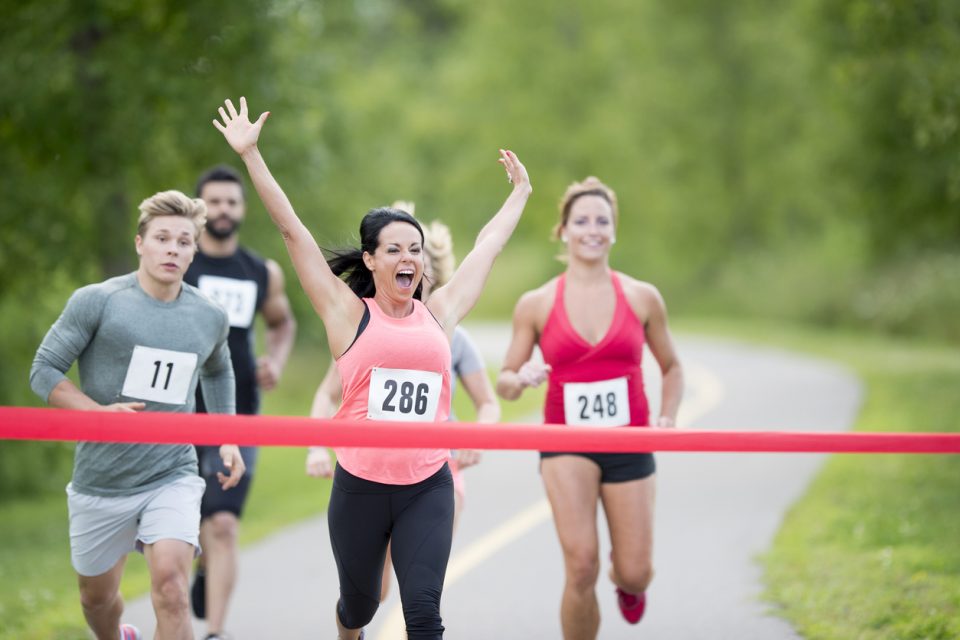 The end of April is such a fun time to hang out in Thomasville. You can enjoy all the festivities that are a part of the Thomasville Rose Show and Festival. There are beautiful flowers on display, parades to see, and all kinds of special family-friendly events. And if you want to challenge yourself during the weekend, you can sign up for the Rose City Run on Saturday, April 27.

About the Race
This race is going to be so much fun. It's time to get out your running shoes and get ready to compete!
There are two different distances for the Rose City Run. The full race is a 10K. That's about 6.2 miles! This is a great length for casual runners trying to push their distance limits or long-distance runners trying to improve their pace or train for even longer runs.
This is a really affordable race, too. It only costs $24 to register for the Rose City Run 10K, and that includes a t-shirt! Be sure to sign up before race day if you can. But if not, you will have the opportunity to register on the day of the race. Be sure to show up early, because registration will be from 6:30 to 7:30 a.m. on April 27. Then the run will start at 8 a.m.
For younger runners, there's a different race on the same day. Sign up kids 12 years old or younger for the Rose City One Mile Run. The cost for this race is $15. Kids will love having a chance to get some exercise and race against their friends!
The Rose City Race is the perfect chance for the whole family to get out and get moving right here in Thomasville.
What to Bring on Race Day
If you haven't run in a 10K before, you may be wondering what you'll need with you on race day. Here are some tips for supplies you may need.
Safety pins – Just in case, it's great to have these to attach your race bib to your shirt.
Sunglasses or a hat – Spring in the South can mean we have unpredictable weather. You want to make sure you're as comfortable as possible so you have the best race you can!
Post-race snacks – Lots of races have water along the course or after and snacks for finishers, but you want to be sure you have what you need! Bring your favorite recovery snack.
You might also like: Day Trips From Thomasville
Thomasville Toyota
No matter how great of a runner you are, you need a better way to get around town. If it's time to upgrade your vehicle, come see us at Thomasville Toyota. We can help you pick out the perfect new ride.