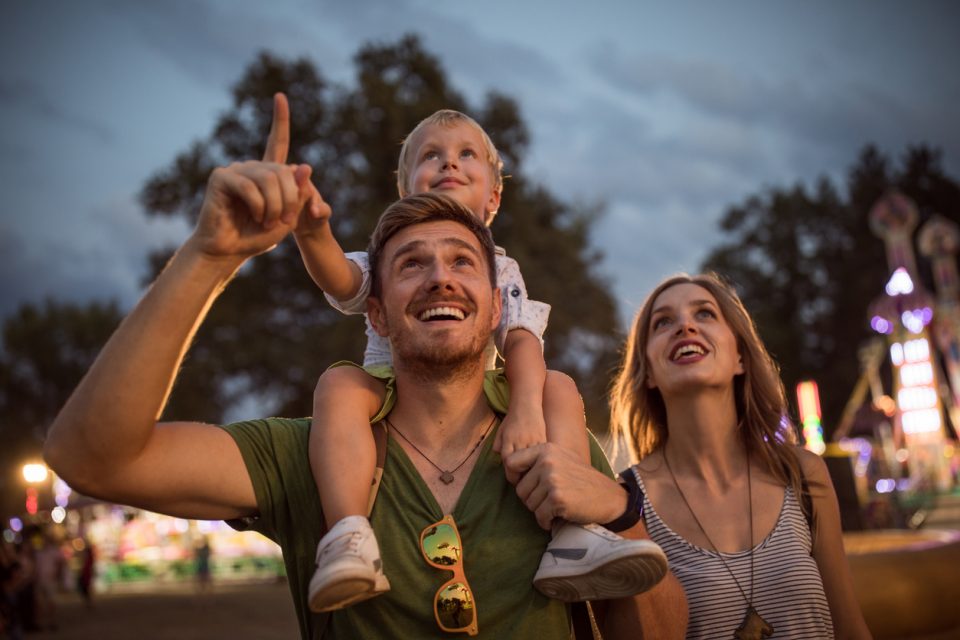 Your family and little ones will LOVE the Great Adventure Bay Race between Adventure Bay's Mayor Goodway and Foggy Bottom's Mayor Humdinger. When Mayor Goodway turns up missing, it's PAW Patrol to the rescue! Using their unique skills and teamwork, these pups show that no job is too big and no pup is too small as they make several heroic rescues racing to the finish line.

This show shares lessons for all ages about citizenship, social skills, and problem-solving as they make their heroic attempts to save the day. Ryder is adorable and takes charge of getting this cute group – Marshall, Chase, Skye, Rubble, Rocky, Zuma, and Everest – together to help rescue Mayor Goodway and to run the race in her place.
AND they interact with the audience with Bunraku puppetry, an innovative costuming approach that brings the PAW Patrol characters to life on stage with their vehicles and pup packs interacting with the audience. The music is up-tempo and this cleverly-written script is an awesome introduction to live theatre for kids. The scenery is pretty amazing too, incorporating a high-tech video wall that visually transports families to locations like The Lookout, Seal Island, and Adventure Bay from the TV series.
Ticket prices start at $21 for children ages one and up. VIP tickets are available also with a behind-the-stage tour. There are four performances starting August 31 to September 1. The show is 75 minutes long with one short intermission. Parking is $10 in the main lot. Find tickets here, or call (850) 583-4871. The Donald Tucker Civic Center is located at 505 W. Pensacola Street, Tallahassee, Florida 32301.
You might also like: Visit Flint Riverquarium
While In Tallahassee
While you are in the area, come check out Thomasville Toyota. You don't want to miss visiting our team that is trained and experienced in guiding customers through the maze of choices to find a car that makes sense for every situation! There is a huge selection of new Toyotas and used vehicles at some really good prices. Plus, you can meet the twins, Jennifer and Shelly, that are the local faces of our store. Our dealership is located at 14724 US 19 South, Thomasville, GA 31757. For more info, check us out online or call us at (229) 299-9947. We look forward to seeing you!