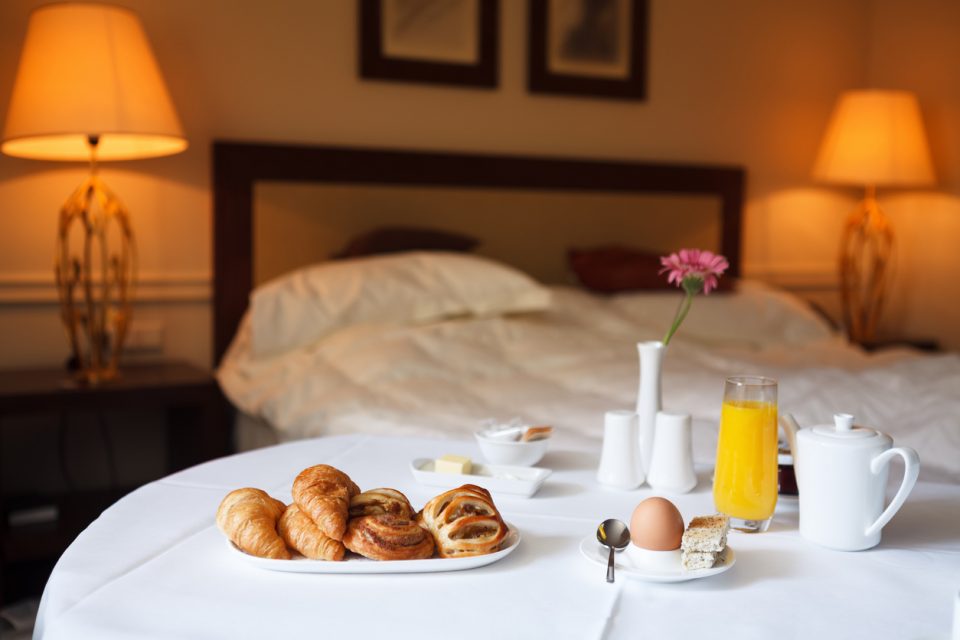 Thomasville is home to some true architectural gems, and many of those have been turned into charming B&B inns. Visitors and locals alike should keep these Thomasville bed and breakfast establishments in mind when they're looking for a quick getaway or a staycation to remember.

Thomasville Bed & Breakfast
This Victorian showplace is located at 429 North Crawford Street in the historical district of Thomasville. Inside, elegant period decor with antique furniture and rich upholstery adorns the five guest rooms. There is also a terrace, a garden, and creature comforts like free WiFi, laundry, a common area with coffee and tea, and free continental breakfast. One reviewer writes of Thomasville Bed and Breakfast, "What a beautiful B&B! Our room was exceptional and the bathroom was modern and lovely. Our two-course breakfast was served elegantly with fine china, crystal, and chargers and at the time of our choice. We left feeling like we had been treated royally!"
The Paxton Historic House Hotel
Located in the heart of Thomasville's historic district at 445 Remington Avenue, The Paxton hotel is a grand and welcoming historic house featuring a bevy of amenities. There are 13 lavish guest rooms, a fitness center, a terrace, daily housekeeping services, a garden, concierge services, and more. Deep porches invite relaxation and conversation, and the Paxton is within walking distance of many Thomasville attractions. According to a glowing review, "The Paxton is one of the nicest B&Bs we've stayed in. The level of cleanliness rivals a 5-star hotel. The Paxton is very welcoming and the hospitality is classic Southern style. Our made-to-order breakfasts were thoughtfully prepared and delicious."
The Cottage Bed & Breakfast
Located just 21 miles from Thomasville in Monticello, FL, The Cottage Bed & Breakfast offers 4-star accommodations near the Monticello Opera House. Its beautifully appointed interior features three guest rooms, a restaurant, a library, and a self-serve laundry. Wedding services are available, and a lovely garden offers a relaxing place to sit and enjoy the peaceful surroundings. A reviewer calls The Cottage B&B "A little piece of Europe in small-town Florida."
Thomasville Toyota
Thomasville is home to a lot more than just amazing B&Bs. It's also where you'll find the aptly named Thomasville Toyota. We carry the full lineup of exceptionally equipped new Toyota models as well as a huge selection of high-quality used vehicles that are priced to sell. In addition to our low everyday prices, we also have special offers and incentives that can make your car buying experience extra rewarding and budget-friendly. Stop by our dealership today and see what we have in store!