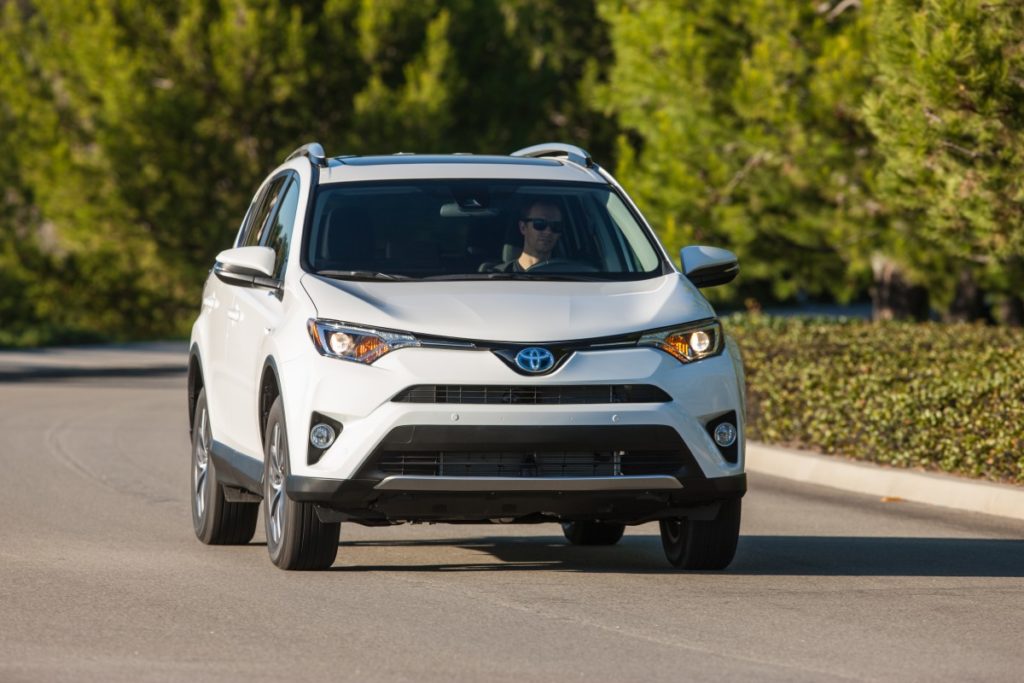 Even in today's world, where every automaker offers at least one hybrid, most people still imagine the Toyota Prius before any of these other fuel-efficient models. As the options for hybrids around the country have expanded, Toyota has worked hard to maintain a lineup packed with hybrid models. In fact, you can choose among seven different current Toyota hybrids, ensuring there is an option for everyone. Once you have figured out your requirements for a hybrid, take a look at the Toyota lineup to see which one is right for you.

Prius Models
If you want to stick to the hybrid that started the trend, you will be glad to know that the 2016 Toyota Prius was heavily updated, making it stylish and more fun to drive. The regular Prius starts at $24,200 and delivers 51 city*/48 highway*. Those who like the idea of the Prius but want a different-sized vehicle should consider the Prius c or Prius v. The Prius c is the smaller version of the popular hybrid, starting at $19,560** and earning the title of the most affordable Toyota hybrid. It gives you 53/46 mpg*. On the other hand, you can opt for the Prius v, which is bigger than the standard Prius and starts at $26,675**, delivering 43/39 mpg*. If you wait until the 2017 model year, the Prius plug-in hybrid is returning as the Prius Prime.
Sedans
Thomasville drivers who prefer sedans to the Prius will be happy to know that you can choose from the Camry or Avalon. Both models are nearly identical to their non-hybrid counterparts but with even better fuel economy. The reliable Camry Hybrid gets 43 city*/39 highway* and produces 66 percent fewer emissions that form smog than average new vehicles. The Avalon Hybrid is perfect for those who want some extra luxury with its 40 city*/39 highway* ratings.
Crossovers and SUVs
Some people love the versatility of crossovers and SUVs but want hybrid efficiency. Toyota can accommodate these needs with ease, letting you pick from the RAV4 Hybrid and the Highlander Hybrid. The first of these was an addition to the 2016 model year. It delivers 34 city*/31 highway* along with 194 net horsepower and an incredibly versatile interior. Families or anyone who needs more interior space in their hybrid will love the Highlander Hybrid. It offers three rows of seats, 27/28 mpg* ratings, and 280 net horsepower.
For help choosing among the various Toyota hybrid models, talk to the team at Thomasville Toyota in Thomasville, Georgia.
*Based on 2016 EPA ratings. Use for comparison purposes only.
**MSRP (Manufacturer's Suggested Retail Price) excludes tax, license, registration, and options. A delivery, processing, and handling fee may be charged seperately. Dealer prices may vary.