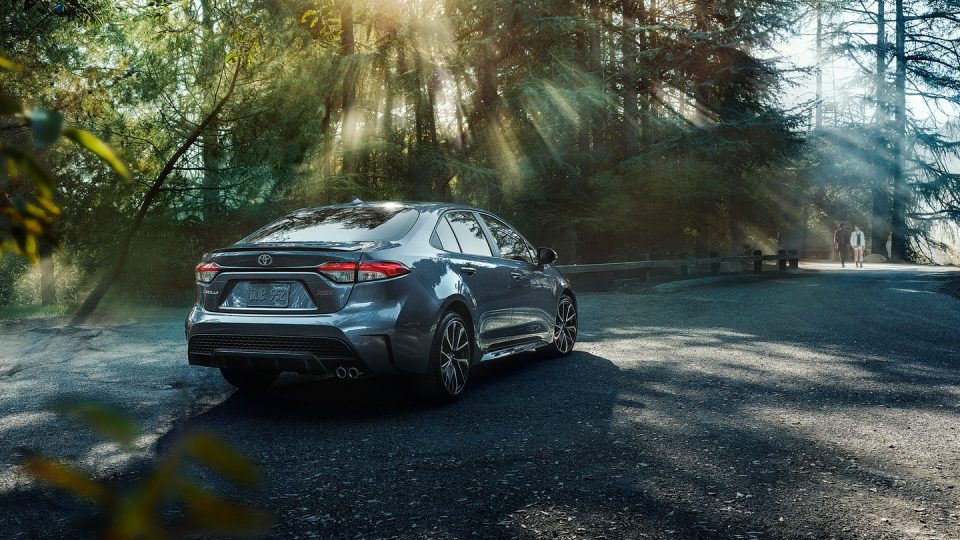 Have you been searching high and low for an affordable, reliable compact car with tons of features and a reputation for excellence? Then it's more than likely the Toyota Corolla has made an appearance on your list of must-see vehicles. And for good reason! This iconic compact car has enjoyed a loyal following for decades, with fans who rave over its longevity, efficiency, and value-centric practicality. And for the 2020 model year, the Corolla is better than ever, packing in more features and adding to its long list of reasons to fall in love with it. Still on the fence? Take a look at some of the ways the Toyota Corolla shines – and then claim an amazing deal on your favorite trim at Thomasville Toyota!

Corolla Value
Value is about a lot more than just a price. True value is more about what you get for that price. And in the 2020 Toyota Corolla, you get plenty of great things for the low MSRP. For starters, there's the reliability that the Toyota brand is known for. This one is a no-brainer, as it comes standard in every vehicle made by this beloved manufacturer.
But then there's the cutting-edge technology that comes in your 2020 Corolla. Throughout the sedan's five trims, you'll find a host of top-notch tech that enhances everything from entertainment and connectivity to safety and convenience. Even the base model of the 2020 Corolla is remarkably well equipped, giving you things like a built-in Wi-Fi hotspot, Apple CarPlay, and a comprehensive bundle of smart safety equipment right off the bat. From there, you can climb the trim ladder until you've unlocked the perfect blend of features and amenities you want out of your Corolla.
And when you consider the value-forward price tag, there's no denying that this compact car is redefining the concept of value.
Corolla Performance
It can be easy to write off a compact car as nothing more than a budget-friendly commuter car – but the 2020 Corolla is more than that. It's also fun to drive, with nimble handling and a smooth and cushioned ride quality that lets everyone inside enjoy every trip. And while it maintains the excellent efficiency you would expect from a car in this class, you won't find yourself lagging in this car, which is moved by one of two capable 4-cylinder engines paired with either an efficiency-boosting CVT or a smooth-shifting 6-speed manual transmission.
You might also like: Plan A Family Dinner This Week
Your Corolla Awaits
It's one thing to read about a car's attributes and another to experience them for yourself. To really get to know the 2020 Toyota Corolla and find out if it's the car you've been looking for, you'll want to get behind the wheel. When you shop Thomasville Toyota, we can make that happen – without you having to set foot at our dealership! That's right; as part of our commitment to giving you a simple and convenient car buying experience, we can arrange to bring the test drive to you. So start browsing our selection now, and contact us when you're ready to take the next steps!