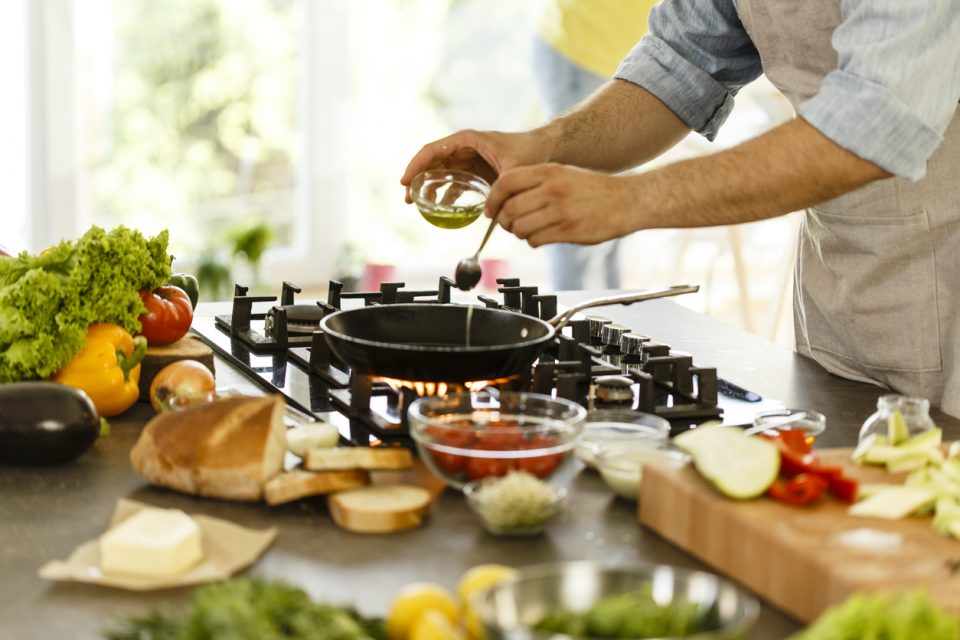 So, you want to share a meal with your family at home? It's always fun to have a family meal, but there's only one problem. If you are like a lot of people out there, you simply don't have the time to cook a huge meal at the end of a long day. Those who want something simple and easy but still as delicious as can be should opt for this one-pot meal. It really can't get easier than this. Just spend about 20 to 30 minutes in the kitchen, and you'll have enough food to feed your entire family.

Ingredients
Before you start cooking, it's a good idea to get all of your ingredients out so you know what you need. You'll want to get half a pound of ground beef, one medium chopped onion, a cup of chopped celery, three-fourths of a cup of chopped green peppers, and one can of drained kidney beans. In addition, you will need two cups of uncooked egg noodles, two teaspoons of Worcestershire sauce, one teaspoon of salt, half a teaspoon of dry basil, and a quarter teaspoon of pepper. Finally, you can't forget the can of stewed tomatoes, beef bouillon cube, and one cup of water.
You might also like: Grab A Bite At The Scoop Deli
Directions
You're going to start by cooking the beef, onion, green pepper, and celery over medium heat. You'll want to keep cooking it until the meat no longer looks pink. After that, you should drain the pot. Then add in the Worcestershire sauce, the dried basil, the salt, and the pepper. Give everything a little stir, then finish off with the noodles, tomatoes, beans, bouillon, and water.
Once everything is in the pot, you should bring it all to a boil. Then reduce the heat. You can then cover the pot and leave it to cook for about 20 minutes. Feel free to do something else at this time, but make sure you come back and stir it every once in a while, so nothing gets stuck to the bottom of the pan. You can pull it off the heat when the noodles are tender (or you can leave them al dente if you prefer).
Finish it off with a garnish of your choice. You may want to add a little bit of parsley or some scallions to brighten up the flavor and make it even prettier.
This recipe is as easy as it can be, and as you can see, it comes together really quickly. Try it out the next time you want to have a nice family dinner.