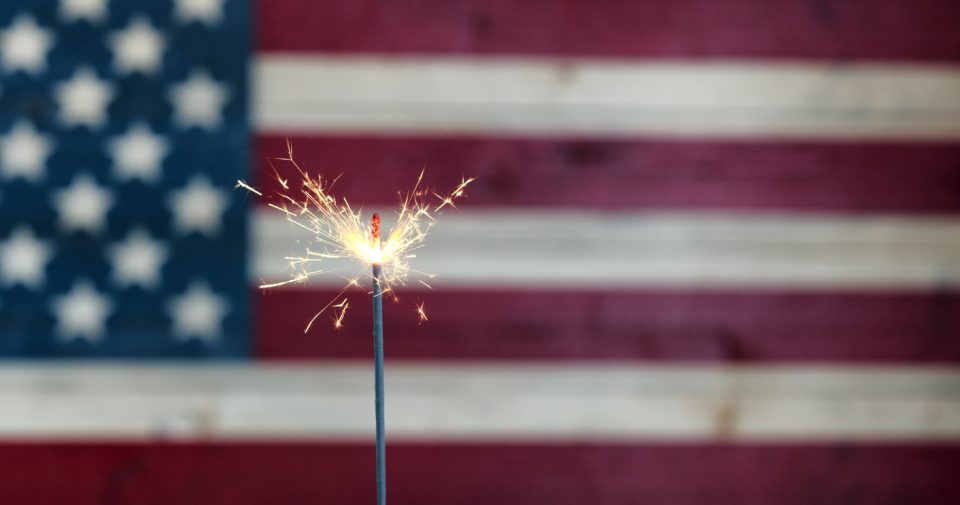 The Fourth of July is always a magical time in Thomasville. The city knows how to celebrate the nation's independence in the best way possible, and this year is no different. The July 4th Fireworks and Festivities will be at the Downtown Thomasville Park and Amphitheater, and it's going to be unbelievable. The fun starts at 6:30 p.m. and the fireworks will light up the night sky at 9:30 p.m. Be sure to check out this family-friendly event.

Let's look at some of the highlights.
The Music
Who doesn't like live music? Live music can turn any event into a party, and that'll definitely be the case when The Carolina Soul Band takes the stage. These guys are so much fun to listen to, so bring your lawn chair or blanket and grab a spot on the grass. You'll listen to them play R&B, beach, Motown, and classic soul hits. You'll find yourself singing along with most of the songs as the band moves from one hit to the next.
A Little Something for the Kiddos
You want your kids to have as much fun as you do, and that won't be an issue at this festival. There will be tons of children's activities, and there will be face painting. Your child can get a patriotic symbol painted on his or her face as a way to celebrate the holiday.
Just in case that isn't enough fun, there will be patriotic stilt walkers on hand to entertain the kids. Your child will be mesmerized when he or she sees these guys and gals walk by.
The Food
Oh, and the food. It's going to be divine. First, there will be cupcake decorating, and the organizers just might let you eat those bad boys when you're done. But that's just part of it. There will be food vendors on hand, ready to serve up your favorite foods of the summer. You can chow down to your heart's content.
You might also like: Have a Blast with a Staycation in Thomasville
The Fireworks
This event really shines when it comes to the fireworks. The Kings Voices will get it started with a bang with a beautiful rendition of the National Anthem. Once they finish the last note, the organizers will light up the sky with patriotic fireworks. You'll be oohing and ahhing with the rest of Thomasville.
You'll also do some oohing and ahhing when you visit Thomasville Toyota in Thomasville, Georgia. We have the entire lineup of Toyotas in stock, and they have the looks and the performance you want out of a new ride. Let us help you pick out some new wheels. Then, you can go to the festival in style.