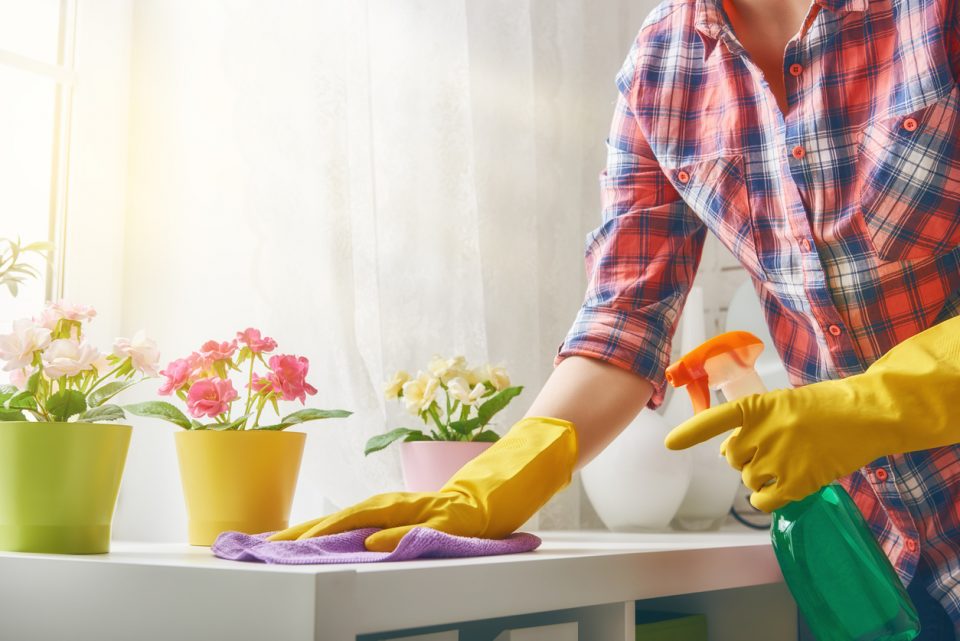 Has a mess accumulated in your house during the winter? When you're spending most of your time inside, it's easy for things to get cluttered and messy fast. However, once the weather starts warming up again, the last thing you want to do is come home to a messy house every day. If you feel like you could use some help in the cleaning department, check out these easy spring-cleaning tips. Whether you do it all at once or clean your home up over a few days or even weeks, these tips will help you save your valuable time while cleaning your home the best you possibly can. Here's what you should know.
Use Two Doormats
One mistake that a lot of people make is only having one doormat, either inside or outside. However, it's always a better idea if you have both. That way, you can ensure your shoes are clean before you come into the house. Taking this simple step will make your home cleaner instantly. Hopefully, you won't have to clean the floor nearly as much after that, especially at the entrance of your home. Of course, you should take the time to clean your doormats during this time of year to make sure they're trapping as much dirt as they can.
Clean Your Windows on a Cloudy Day
Do your windows tend to get streaky when you clean them? This problem could be due to the product you're using, or it could be because you're washing your windows when the sun is out. The sun can create streaks on your windows, which can make them look even dirtier than they were before. Put off cleaning them until you have an overcast day, and you'll love how clean they look.
You might also like: Enjoy The Outdoors At These Parks Near Thomasville
Organize Your Junk Drawer
Let's face it. Everyone has a junk drawer. If you're like most people, yours may be overflowing with stuff that you don't even know if you need anymore. Since you're already doing plenty of spring cleaning, now is the ideal time to organize it. Remove everything you no longer need, like old bills and knick-knacks you don't want to keep. Then, you can use small bowls or containers to organize everything you have left. From paper clips to bandages to leftover electronics, everything should have its place.
Taking these steps will ensure that your home will be nice and clean in no time at all. Start your spring-cleaning routine today.