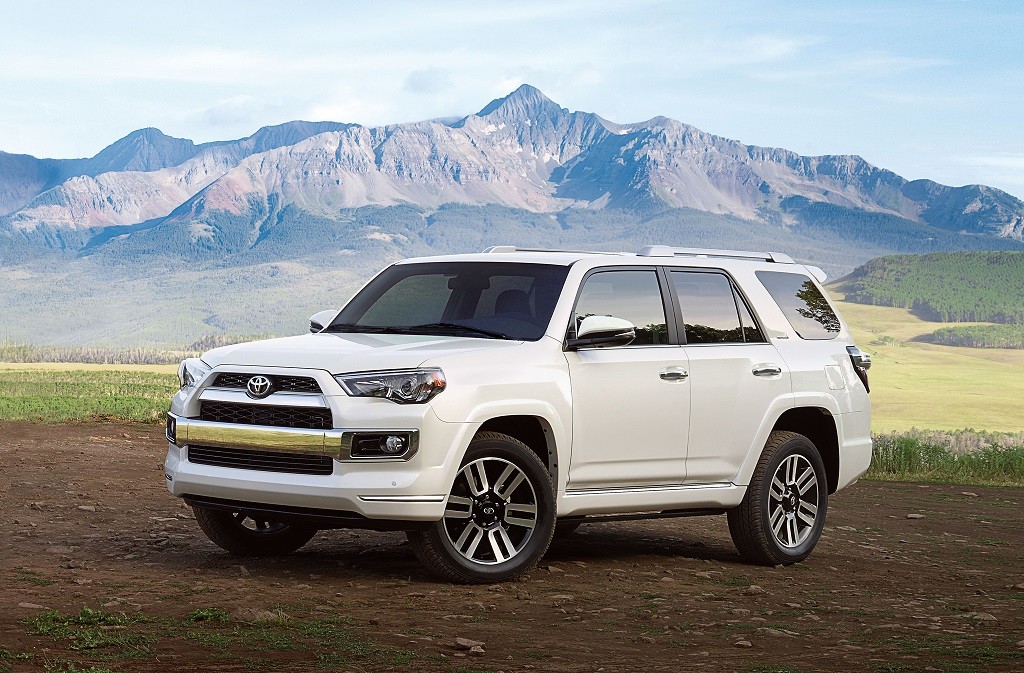 Search for an SUV that can take you off-road and offer the latest features and technology, and you will have a few good options. The Toyota 4Runner is one of the most popular choices, but the Ford Explorer and Jeep Grand Cherokee also hold their own. When you take a closer look, you will realize that although all three can meet your needs, the Toyota 4Runner truly excels.

Toyota 4Runner vs. Explorer vs. Grand Cherokee Seating
Some people simply want an SUV that can go off-road while others want to make sure they have room for everyone. The Grand Cherokee always seats five passengers and the Ford Explorer always seats seven, meaning they appeal to slightly different groups. By comparison, the Toyota 4Runner is able to either those who want two or three rows of seats since it comes standard with seating for five but features an available third row.
4Runner vs. Explorer vs. Grand Cherokee Cargo Space
When choosing an SUV over another type of vehicle, cargo capacity will always play a role. Whether you are looking at the space behind the second row of seats or behind the first, the 4Runner has the most out of these three models. The Jeep Grand Cherokee has the least cargo space, with 36.3 cubes behind the second row and up to 68.3 cubes with the rear seats folded. Keep in mind that since the Ford Explorer comes standard with three rows of seats, there are 43.9 cubic feet behind the second row and 81.7 behind the first. The Toyota 4Runner is able to build on these numbers, giving you an impressive 47.2 cubic feet behind the second row and a whopping 89.7 behind the first row.
4Runner vs. Explorer vs. Grand Cherokee Engines and Torque
Both the Explorer and Grand Cherokee run on 3.5-liter V6 engines while the 4Runner has a standard 4-liter V6. This larger engine lets the Toyota generate a torque of 278 pound-feet, more than either of the other models.
Whether you need to learn more about the Toyota 4Runner before buying this SUV or are ready to configure your Toyota for drives around Thomasville, Georgia, the team at Thomasville Toyota will be glad to assist you.