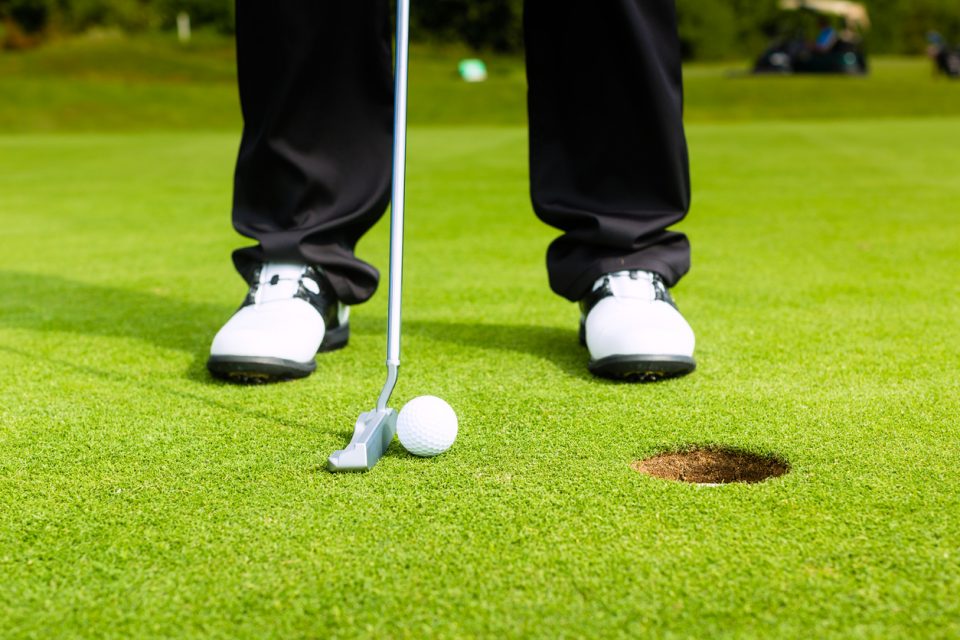 Grab your clubs and head out to one of the best golf courses in the Thomasville area for an enjoyable day on the green. Country Oaks Golf Course is owned by the City of Thomasville and welcomes residents and visitors alike. Spanning 160 acres dotted with wild azaleas, dogwood, pine, oak, and magnolia, Country Oaks is set in the midst of a peaceful oasis where the surroundings are just as inviting as the course itself.

Go for the Green
Country Oaks isn't just for experienced golfers. The family tees – two at each hole – make it the perfect course for novice golfers to build skill, accuracy, and confidence in their game. For those with a little more golf under their belts, the narrow course plays 6,284 yards from the back tees and has a USGA rating of 71.3. Accuracy is important here, so even experienced golfers will find it challenging enough to be more than worthwhile.
Tee Time
Country Oaks strives to provide a fantastic golf experience for all, with affordable pricing anhttp://shop.thomasvilletoyota.com/visit-thomasville-rose-garden/http://shop.thomasvilletoyota.com/visit-thomasville-rose-garden/http://shop.thomasvilletoyota.com/visit-thomasville-rose-garden/http://shop.thomasvilletoyota.com/visit-thomasville-rose-garden/d amenities including a pro shop with golf gear of all kinds, a full-length driving range, a putting green, and a snack bar. For your convenience, you can book a tee time online. Country Oaks also offers individual and group lessons taught by PGA professional Mike Owens. Package and group rates are available, and lesson pricing is extremely reasonable.
If you're interested in a membership to Country Oaks, you can learn more on their website. Frequent golfers will enjoy discounted or waived greens fees and other benefits with the three different membership levels available.
Country Oaks Golf Course is located at 6481 GA Highway 122, just a few miles from historic Thomasville. Come out and enjoy a quality, affordable game of golf today!
You might also like: Visit The Thomasville Rose Garden
Hole-in-One Savings at Thomasville Toyota
If you're in the market for a new Toyota for an amazing price, look no further than Thomasville Toyota. Our large inventory includes the full lineup of Toyota models, from the Corolla to the RAV4 to the Tacoma and beyond. And if you love our selection, you'll love our prices even more. All of our cars – new and used – are priced to sell already, but we also offer a variety of specials and incentives that can give you even more significant savings. Visit our dealership today and find your perfect vehicle for a price you'll have to see to believe.