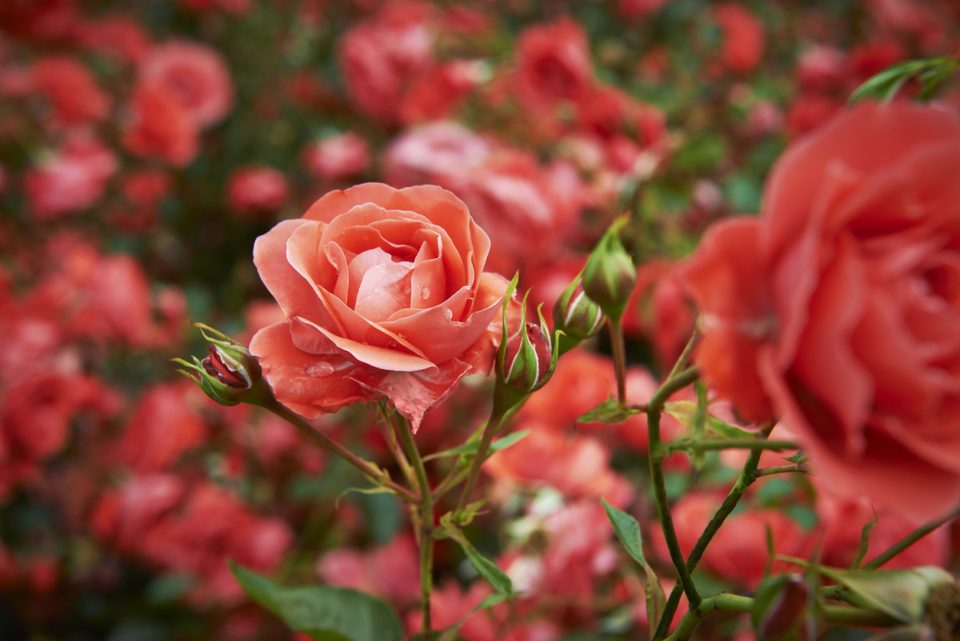 In the hustle and bustle of life, it's easy to forget to take a moment to enjoy what's around us – a park bench, flowers, or even a bird flying by. The beauty of nature is all around, whether you decide to open your eyes and enjoy it or not. If you're considering a day out – why not take a trip to the Thomasville Rose Garden? Isn't it time you stopped to smell the roses?

About the Garden
Located near Cherokee Lake Park on five acres of land, the Thomasville Rose Garden is home to an extraordinary rose garden and 85 rose beds. In fact, the beds are separated into four different themes:
Heroes
Holidays
Love & Cherish
Famous People
In addition to these beds, there are also two memorial beds and two assorted beds. Whether you're seeking to get the perfect shot with your camera or simply wanting to enjoy a relaxing walk around the park, the Thomasville Rose Garden has it all. With gazebos spread across the garden, you'll have plenty of places to take a moment to relax and reflect on the beautiful garden. A great backdrop for photographers, the rose garden is a popular place for weddings and photo shoots. Make plans to take a trip to the garden today.
Hours of Operation
Feel free to visit the Thomasville Rose Garden every day of the week from 6:00 a.m. to 9:00 p.m. By opening early and closing late, the Thomasville Rose Garden gives you the opportunity to enjoy a morning walk or afternoon walk without the sun bearing down on you. Perfect for groups, the garden is a great place to go with your family or class. Open year-round and with free admission, there's no reason why you shouldn't enjoy a relaxing time at the Thomasville Rose Garden.
You might also like: Experience Kindermusik With The Whole Family
While in Thomasville, Georgia
After you've taken some time to literally stop and smell the roses, don't forget to visit Thomasville Toyota. At our dealership, we offer an incredible selection of new and pre-owned automobiles. No matter what you're searching for, we're certain to have something you love. On top of our stock, we offer a wide array of specials. The catch? Our deals don't last forever. Find a ride you're interested in on our site and then stop by to take advantage of the incredible savings.
We are conveniently located at 14724 US 19 South, Thomasville, GA 31757 which means for those of you who live in Metcalf, Quitman, and Pelham, you're only a short drive away. During your visit, you can learn more about our specials, browse our inventory, and take a test drive. After all, there's no better way to get acquainted with your dream Toyota. We look forward to seeing you soon.