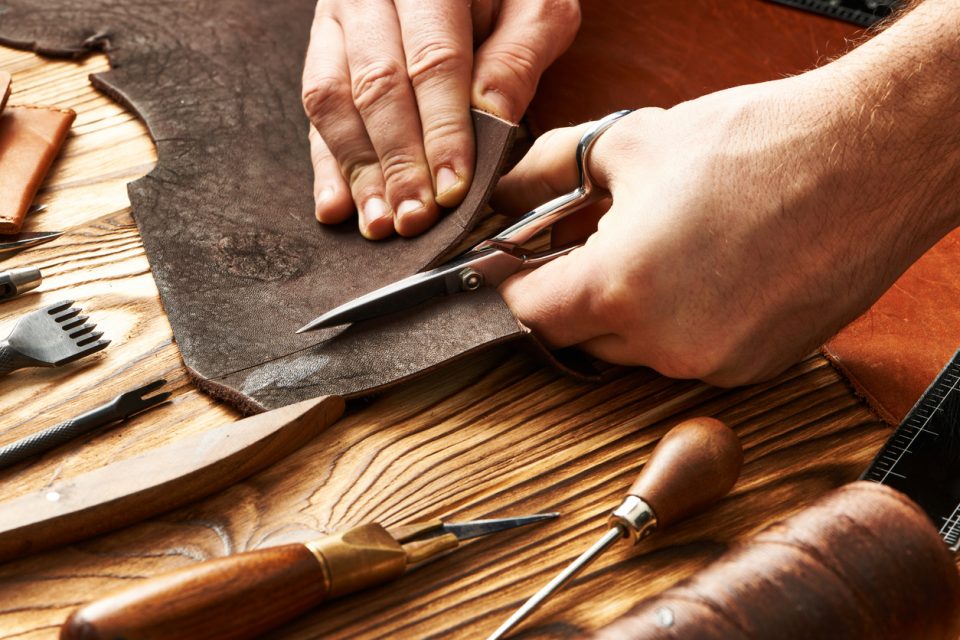 Truly unique jewelry and accessories are a real treasure whether they're made from precious stones or something a little less expected. How about spent bullet shells, for example? That outside-the-box thinking is what inspired the first pair of earrings from what would become SouthLife Supply Co., and it's what continues to fuel ideas for its one-of-a-kind creations. If you're shopping for a special gift for a special someone, SouthLife has you covered with artful accessories and beautiful leather pieces you won't find anyplace else.

Gifts That Hit the Mark
A shoestring budget and a resourceful husband marked the very first pair of earrings crafted by the Abbotts, co-owners of SouthLife Supply Co. in Thomasville. Together they took a simple idea – jewelry made with spent bullet shells and carefully designed leather goods – and transformed it into a thriving business. Today, SouthLife Supply Co. operates as both an online retailer and a brick-and-mortar shop located right here in Thomasville.
Whatever the occasion and whomever the recipient, SouthLife Supply Co.'s diverse offerings will have exactly what you're looking for. Here is just a sampling of the amazing things you can find:
Jewelry – bracelets, necklaces, rings, and earrings made with shotgun and bullet shells, crystals, pearls, copper, and even barbed wire
Accessories – key chains, luggage tags, sunglasses straps, cuff links
Leather goods – belts, wallets, handbags and clutches, dog collars, toiletry bags
Home goods – candles, can and bottle holders, shot glasses, coasters, flasks
Shopping at SouthLife Supply Co.
The Thomasville storefront is located at 130 South Broad Street and is open Monday through Saturday, 10 a.m. to 5:30 p.m. Inside, you'll find a warm and inviting space filled with a huge selection of your favorite SouthLife Supply Co. products. These items are handcrafted with the finest materials and designed to pay tribute to the rich Southern heritage of hunting. Combined with contemporary and modern flair, the results are remarkably unique items that are destined to be cherished. Whether you're shopping for yourself or for a friend or loved one, you'll find plenty to browse and enjoy at this unique shop in historic Thomasville.
You might also like: Consider Living In Downtown Thomasville
Thomasville Toyota
While you're shopping in this vibrant and historic town, make sure you carve out some time to stop by Thomasville Toyota and see what we have in store for you. At our dealership, we carry the full lineup of all the latest and greatest Toyota models you already love, plus an incredible selection of high-quality pre-owned vehicles. What's more, we offer top-notch customer service, a full-service auto care facility, and irresistible specials and incentives that will save you plenty of your hard-earned money. Let us match you up with the perfect vehicle at an amazing price today!